Manos Cruceñas Artisan Store is a nonprofit that supports over 100 indigenous Mayan women artisans from Santa Cruz, Guatemala. Our artisans are trained in the CECAP Vocational Training Center and earn a fair wage. Our artisans also receive non-economic support such as nutrition classes and women's empowerment workshops. Meaningful work at a meaningful wage. All proceeds directly benefit artisans and their families.
Placemats
Our festive Manos Cruceñas placemats are just the thing to add some spice to your dining table!
Priced in sets of 2, 4 or 6 with discounts for larger quantities.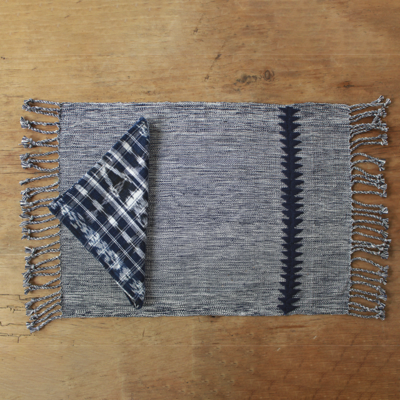 Volcano Placemates - Indigo/Cream
Volcano Placemates - Indigo/Cream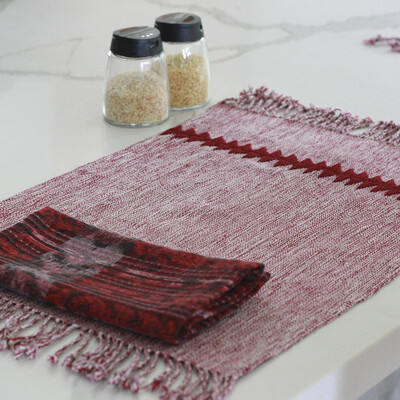 Volcano Placemates - Wine/Cream
Volcano Placemates - Wine/Cream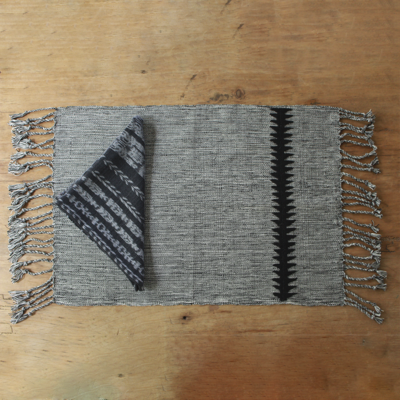 Volcano Placemates - Black/Cream
Volcano Placemates - Black/Cream